Bark beetles derange the Elms,
Thickening the path with leaf rot.
Naked limbs of Ash, stripped by downy mildew,
Here, miles from Wayzata,
we make love on the bed you have loved on before.
tempting the tide to take her.
through the engorged channel
It seeps between the eaves,
and every direction we walk,
listening to crickets, who,
sing of love.
© 2009 by Kathryn Feigal. All rights reserved.
I studied poetry with Mark Strand at the University of Utah. This is one of the poems I wrote in his workshop.
(see some of his poetry

here

)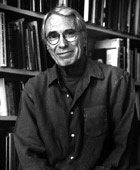 Mark Strand was born in Summerside, Prince Edward Island, Canada. His collections of poems include: Dark Harbor (1993), The Continuous Life (1990), Selected Poems (1980), The Late Hour (1978), The Story of our Lives (1973), The Sargentville Notebook (1973), Darker (1970), Reasons For Moving (1968), and Sleeping With One Eye Open (1964). He has also published a book of prose, entitled The Monument (1978). His books on artists include William Bailey (1987) and Hopper (1994). His translations include two volumes of the poems of Carlos Drummond de Andrade. He has also published three books for children. He has been the recipient of Fellowships from the Ingram Merrill, Rockefeller, and Guggenheim Foundations and from the National Endowment for the Arts. He has been awarded the Fellowship of the Academy of American Poets (1979), a John D. and Catherine T. MacArthur Foundation Award (1987), the Bollingen Prize (1993), and has served as Poet Laureate of the United States (1990). He is currently the Elliott Coleman Professor of Poetry in the Writing Seminars at the Johns Hopkins.
(translation into German from an earlier draft)
Du bringst mir zu Grün See,
wo du in frührern Sommern
mit eine andern Frau gewohnt hast.
Der dunkele Himmel liegt schwer auf uns
wie eine muffige Wolldecke
bedeckt mit Hülse vergangenen Lebens.
Borkekäferen zerrütten die Ulme
und Netzen von Blattfäulnis,
Auf dem Hüttendach, klopfen Nackte Lindenäste
ihre Beleidigungen heraus.
Drinnen, albino Spinnen mit labyrinthischen Geweben,
Hier, Meilen von der Welt entfernt,
erfüllten wir die gegenseitige Sehnsucht
wo du mit ihr gelegen hattest.
schlendert sie den Strand entlang,
Mit fremder wogender Leidenschaft
Die Welle Wälzt ihre Fluten dir zu,
wo du liegst, voller Sehnsuchts
Die kursierte durch deinen Leib
erreichte die Hütte beleckend
Als wir aufwachen hat sich
der Himmel seine Enttäuschung entladen,
und der See murmelt seufzend.
Zum Schwimmen ist's zu kalt
und in jeder Richtung ist
Ich verlange von der Luft,
Ich will, dass die Liebesperlen meine Wunde heilen.
In noch einem Ort, zu noch einer Zeit
und der Abend befriedigend.
Wir werden kühle Getränke schlürfen
und an die Veranda sitzen,
als sie in der wärmende Luft
von Liebe singen.
© 2009 by Kathryn Feigal. All rights reserved.